We are recruiting for a
Postdoctoral Training Fellowship in
INTEGRATIVE NEUROSCIENCE

We are looking for a postdoctoral researcher, who appreciates the versatility of light, and who likes collecting and analysing their own data in a collaborative way. Daylight is a fascinating topic and connects many disciplines – from biology to engineering to ecology and architecture.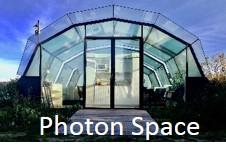 You will have strong support from our research community, all having in-depth experience with several techniques. We share our knowledge, ranging from actigraphy, EEG, pupilometry, radiospectrometry, LCMS, hormone rhythm analyses to codes and scripts. There is a lot of supervision at hand and we are all experienced in training across disciplines to prepare the candidate for the next step in their career. Our study participants are in safe hands and secure care of our experienced research nurse.

For more detailed information about the project, please contact Katharina Wulff, [email protected]

FUNDING
Our new Nordic Daylight Research Programme is generously supported by the VELUX Foundation, the Alice and Knut Wallenberg Foundation and the Kempe Foundation.