Currently, we have one open postdoc position …
to understand human sleep and circadian responses to daylight in children (post 1) and adults (closed)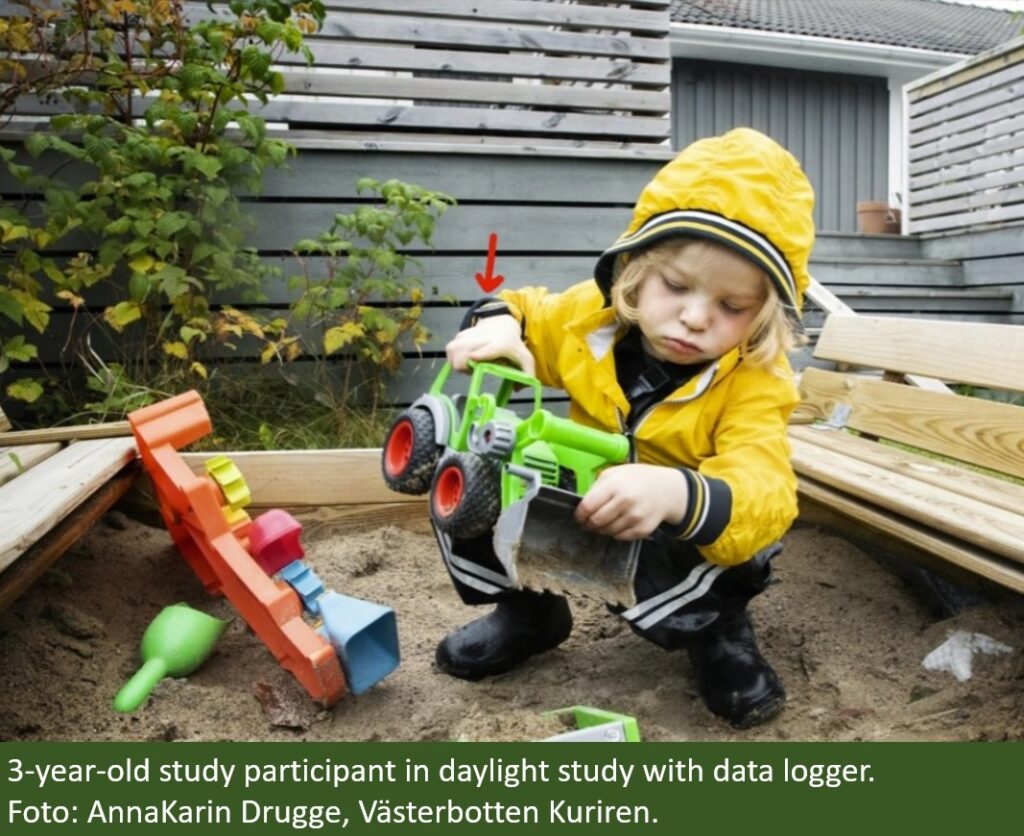 POSTDOCTORAL POSITION ON CHILDREN'S CIRCADIAN REGULATION BY DAYLIGHT 
POSTDOCTORAL-FELLOWSHIP-ON-HUMAN-SEASONAL-TIMEKEEPING (closed)

We are looking for individuals, who employ daylight at high latitude as an experimental tool to study the range of adaptive physiological responses. Daylight, and its energy, is a fascinating topic and connects many disciplines – from biology to engineering to ecology and architecture. Pictures show study participants during data collection.
You will have strong support from our research community, all having in-depth experience with several techniques. We share our knowledge, ranging from actigraphy, EEG, pupilometry, radiospectrometry, LCMS, hormone rhythm analyses to photography. There is a lot of supervision at hand and we are all experienced in training across disciplines to prepare the candidate for the next step in their career. Our study participants are in safe hands and secure care of our experienced research nurse.
For more detailed information about the projects, please contact Katharina Wulff, [email protected]

FUNDING
Our Nordic Daylight Research Programme is generously supported by the VELUX Foundation, the Alice and Knut Wallenberg Foundation, the Kempe Foundation and the Swedish Energy Agency.